BE A GAMECHANGER
Get back your inner enthusiasm & fascinaton for your company,
with which you originally started!
Authentic • Fascinating • Effective
"I´ve never seen the way Norman Gräter did it."
Gabriel Mantler / Head of Customer Happiness with Klick-Tipp
Hi, I am Norman
Inspirator, speaker and visionary. In other words, a gräter thinker, enthusiastic specialist & game changer for people that want to master the adventure called life in an easier way.
I am super happy to be at your side with new perspectives on your way towards achieving you vision.
It's time to live your full potential. Do you like more freedom?
My AnkeR ™ method, currently being put into a Hollywood blockbuster movie, is super fast & very effective.
Whether used in my award-winning lectures or my effective coachings.
Questions?
Call us: Phone +49 (0)7940 797 05 58
"My mission is to make you a even GRÄTER game changer in your (professional) life, so that you can create an even bigger ripple effect with more enthusiasm and ease to make this world a better place for all of us."
Rigid & forced vs.
Flexible & enthusiastic
You are a company owner, financially independent, and have everything the world wants to see on the outside. Your success came totally different than you learn it in the business school. Only inside you lack the enthusiasm for your original passion in your company? Have you had enough of the empty promises of your management colleagues and employees? So, you do a lot on your own and have lost sight of the actual goal of your entrepreneurial journey? Instead of being light and joyful, it becomes more. andmore tough, structured and restrictive.
I know that because I felt the same way years ago.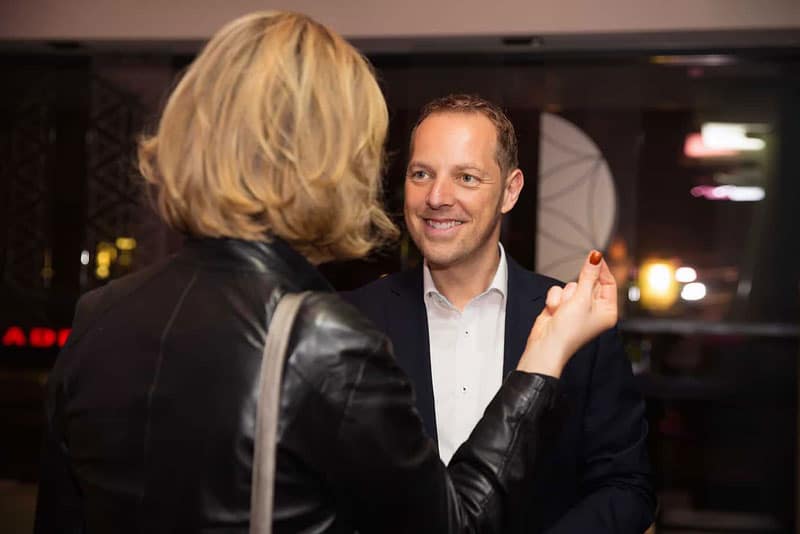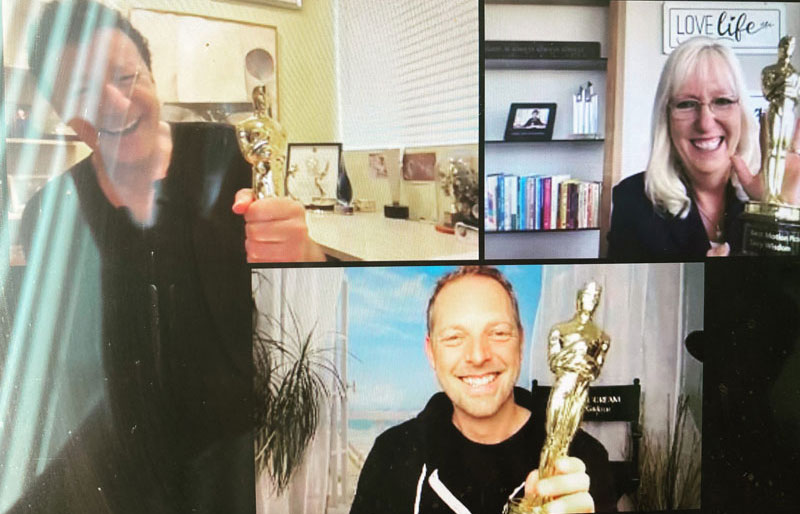 At the lowest point in my life, I changed my perception. I wanted back more adventure, ease and joy. And today, my simple and effective method is so significant that in a few months, there will be a Hollywood blockbuster from an Oscar-winning Hollywood producer about my story, as well as my unique AnkeR ™ method.
In addition, I was awarded three European championship titles in public speaking and other prizes because of my effective communication. And it is precisely this mixture of a fresh perspective and a different communication style that you need to get your thoughts back into a visionary winner mode. Get fascianted first. I help you to get there.
Let me show you how you ignite your inner flame again
Are you fed up with the fact that nobody in your company wants to make clear decisions and takes on responsibility? And are employees as stuck as a jeep in quicksand? Is it enough for you that at the end of the day, you feel like you need to pull the jeep out of the quicksand again, and it seems that nothing works without you? Why don't the others have your drive and spirit? What's wrong with them? Do you want to spend more time with your family and friends again, and would you rather watch your kids play sports instead of wallowing in emails for hours every evening and thinking about your company? Finally, seeing your original goal on the horizon again and confidently handing over tasks to others? So that you finally have time again for …
WHAT YOU LOVE
Then you are exactly right here
This almost magical path brings you more understanding, more clarity, and thus more trust in yourself and others through new perspectives and a different point of view. This way, you will react and communicate very differently.
That helps your employees. That helps your customers. That helps your family. And perhaps the most crucial point – it helps YOU.
Questions?
Call us: Phone +49 (0)7940 797 05 58
"It is time for the next stage"
"BECOMING GRÄTER"
Soon available on Amazon – exclusively as a book and e-book
Have you ever wondered why it is so easy for you to achieve your goals? It's almost magical, even if the world out there does it differently. This book is pure awareness! If you are one of those people who want to expand their own potential and live even more easily, then you are a "high potential". With the help of my Anker ™ method you will use five simple keys to gain more success, more motivation and more self-confidence in all areas of life.
The trick to make it work for you too? Step 1: Buy the book now. Step 2: Implement the content. Step 3: Repeat step 2.
Take on your hero's journey. The book brings you the solution.
Norman Gräter in the media
Norman Gräter is requently booked by: