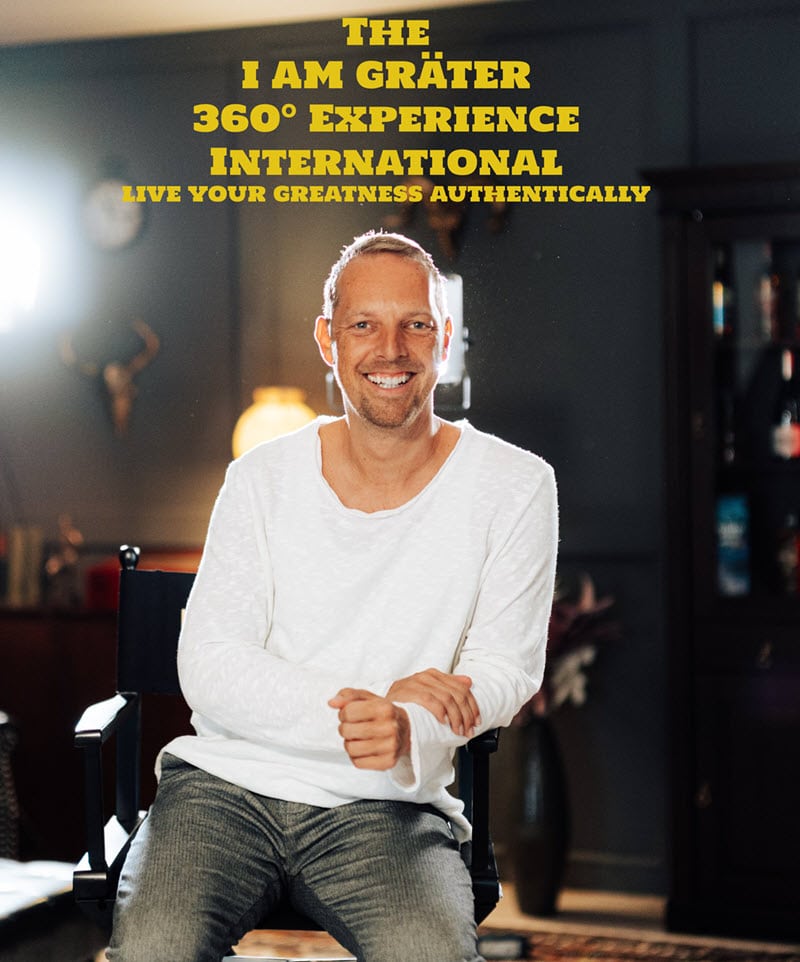 Welcome to the I AM GRÄTER 360° Experience International
Discover the world of personal development together with your mentor Norman Gräter
You work like a mad man every day and yet your professional success does not really affect your inner joy and peace. Right? You lack something to be truly happy from within. But what?
You do your best every day. You are always there for everyone else. You are also telling yourself that you are doing "your thing" at work. Still, you are missing something to be truly fulfilled. Increasingly, your independence and freedom became less and less because you do far too many things on your own. "The others just don't get what I'm talking about." You lack more and more the inner trust in other people. Do you want to know why that is?
You lack confidence in yourself
Get me right – you are great at your work. In fact, you're so great that you have to constantly put your light under a bushel so that the world doesn't get an overdose of your superpower. Can this be true? Every day you find out painfully that the others absolutely cannot handle your energy and that behind closed doors they think you are a crazy weirdo. Therefore, you regulate your size down to a normal level so as not to attract too much attention and then you prefer to do everything yourself in silence. That's what happened to me many years ago. "You are too loud", "you are too much", "your visions are too big" and "are you megalomaniac?" were just a few sentences that reached me, sometimes directly, sometimes indirectly. Always these norms, these masks, these guidelines on how an entrepreneur, a father, a mother, a man … should behave … and how not. For a certain percentage of the world, I've always been mad. However, I was just "myself". And that was often too much. Too different. To this, to that.
Questions?
Call us: Phone: +49 (0)7940 797 05 58
"You were such a welcome addition to the Skipping Levels Program. You really bring "light" and amazing energy into any "room" (zoom included). I see you succeeding in only BIG ways. I believe in you. Sending you lots of gratitude and love."
Peggy McColl / New York Time Besteller Author and Business Mentor
Why will the I AM GRÄTER 360° Experience change your life?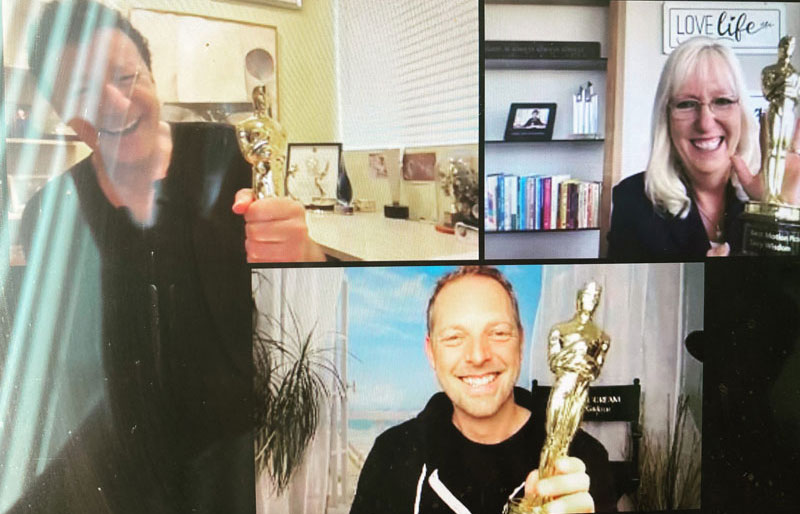 The I AM GRÄTER 360° Experience will change your life because I believe in you and your greatness. Just like my mentors Peggy McColl and Phil Goldfine believe in me. You will not be judged, rated or ridiculed here. You are great the way you are. And the best part – other people who are like you are also here. The once that are independent, the spontaneous, the brave, the adventures, the optimists, the inquisitive and all those who, through their own way, want to inspire other people positively. On your path of personal development, you are open to new information and views that enrich your life and actions. Instead of rigid structures, you love flexibility and freedom. You want an encyclopedia of knowledge and experience that condenses the quintessence of books, teachings and meaningful experiences. Playfully and lightly packaged in great stories and experiences, presented in an energetic manner. You do not need any further workbooks or seminars. You need a mentor who understands and accepts you for who you are. Almost like a good friend where you can be truly yourself. Right?
If it feels good, this is the place for you
This is exactly what the I AM GRÄTER 360° Experience is all about. Doing more of the things that feel right but are held back by your sanity and your habits. To allow this, you need knowledge. My mentor Bob Proctor always said "in all you get, get understanding". For many years I have been dealing with the topics of personality development, spirituality, motivation, inspiration, communication and fascination for many hours every day. Would you like to look over the shoulder of a serious student and experience the best of all those topics in a compact and understandable way? This is exactly what the 360° Experience is for. You will get a deep insight into my world of personality development and you will even become a part of it.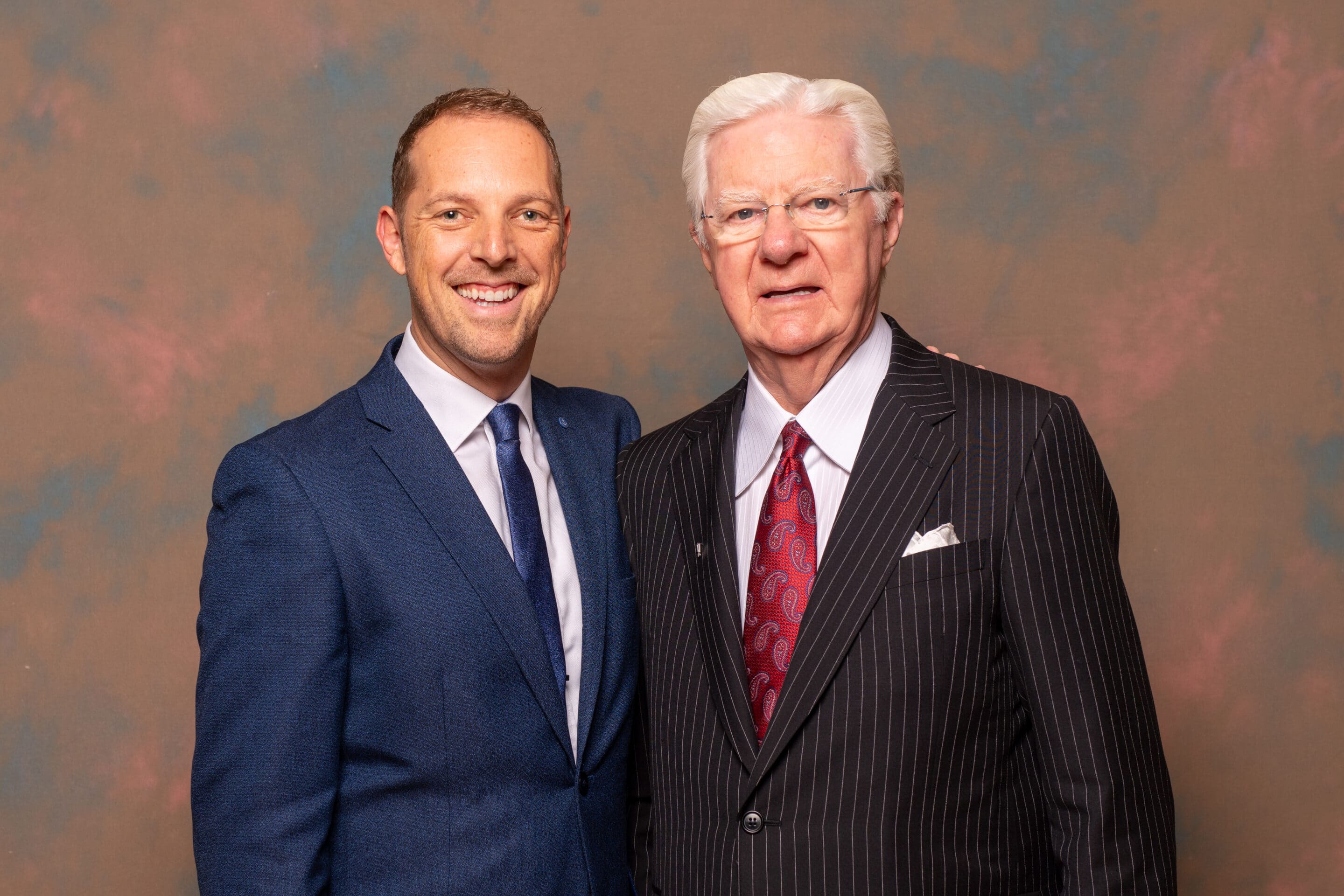 "In management, you are quite alone "up there" and always fish in your own pond. I have always been concerned with the question of exchanging new points of view. I got new perspectives through you, and now I know how to change my thinking and ask better questions. I am no longer alone and have a neutral person who shows other perspectives of my employees from a professional point of view without emotion. This broadens my horizons and enables me to be a better leader. Therefore, I understand the actions of others better and know that their actions have nothing to do with me. In addition, I have recognized my strengths and understand more about the weaknesses of others. Many thanks, Norman."
Jonas Herrmann * / CEO of a World Market Leader (*Name changed)
The I AM GRÄTER 360° EXPERIENCE International
Some reasons to join
A selection of your advantages:
Receive easy-to-understand explanations on spiritual topics like the law of attraction and learn how to use it for yourself in the best possible way
Heart work instead of hard work - how you trust yourself and others more
Recognize and change the many masks that your habits and society have put on you
How to get from the lonely wolf back to the collective in order to live a harmonious life with the people who are important to you
Find the power of fascination in you and permanently inspire yourself and others
Learn more about respectful communication with yourself and with others
Learn to let go of energy-consuming things that are not effective and only cost you a lot of time
And much more ... namely exactly what moves optimistic adventurers like us
Your investment opportunities:
Monthly billing: 500 Euro plus VAT
Annual billing: 5.000 Euro plus VAT
Participation in all program points is only possible during the period of active community membership!
Questions?
Call us: Phone: +49 (0)7940 797 05 58
THE I AM GRÄTER 360° EXPERIENCE International
THIS IS OUR FLEXIBLE PLAN TO BRING YOU BACK TO YOUR FULL POWER AND STRENGTH
Weekly Live Zoom Calls in which Norman shows you new insights he has learned in the field of personality development and successfully applied
Access to the exclusive Facebook group, in which, among other things, all Zoom recordings can be found in case you cannot be there live
Exclusive Facebook live videos with Norman, insights and conversations with exciting people
Insights into which tools and techniques have helped Norman himself to be free and independent, taking into account family and work
Tips and tricks in dealing with your employees and managers, so that your team is more fascinated at work again
Information on how you can let yourself go and enjoy yourself even more in everyday life
Exchange in a community of like-minded great people
Book tips, meditations and inspirational videos that give you the courage to live your full greatness
Your investment opportunities:
Monthly billing: 500 Euro plus VAT
Annual billing: 5.000 Euro plus VAT
Participation in all program points is only possible during the period of active community membership!
Are you ready to live your full potential? Then do the following now:
Click on "Start now"
Book your preferred option on Digistore24 (monthly or annual billing)
Get all access to be part of the I AM GRÄTER 360° community
Questions?
Call us: Phone: +49 (0)7940 797 05 58
So again, why should the I AM GRÄTER 360° Community help you?

You will receive weekly answers and tools that have been tried and tested in life on how you can gain new perspectives and the courage to stand up for your greatness in a relatively short period of time. The goal is that from week to week you do less of the things that hold you back and more of what makes you really happy and gives you maximum pleasure.
Get more independence, fun, new ways of thinking, learn to love your shadows and gradually turn them into light. Not just for you, but especially for the people around you who are closest to your heart.
Questions?
Call us: Phone: +49 (0)7940 797 05 58
This is what international mentors say about  Norman Gräter
Phil Goldfine
Multi-Award Winning Hollywood Producer
Peggy McColl
New York Times Bestselling Autor
JT Foxx
Worlds #1 Wealth & Business Coach
Questions?
Call us: Phone: +49 (0)7940 797 05 58
"Norman is a distillate of knowledge that I could not acquire in the time and measure. The ongoing "inspiration almanac." All the knowledge is applied to me and translated that I understand. Things that have fallen asleep wake up again. I feel better and better after the meetings. The meetings take the pressure off me - something falls off. I also have a new perspective that I don't get from my managers. Not strategically according to the ordinary way, but openly - wherever there is a challenge. Everything I do is ok - Norman does not evaluate but shows me other ways and possibilities."
Boris Feer* / CEO and Founder of a movie production company (*Name changed)
AUTHENTIC
Tired of pretending to be just here to please others? Do you once and for always want to be who you truly are? Then you are exactly in te right place.
INSPIRING
Would it be nice to inspire other people through your own enthusiasm instead of pushing them on in front of you with manipulation & pressure?
EFFECTIVE
You can use the content from the I AM GRÄTER 360° Experience in all areas of life, as it moves you forward as a human being.
Questions?
Call us: Phone: +49 (0)7940 797 05 58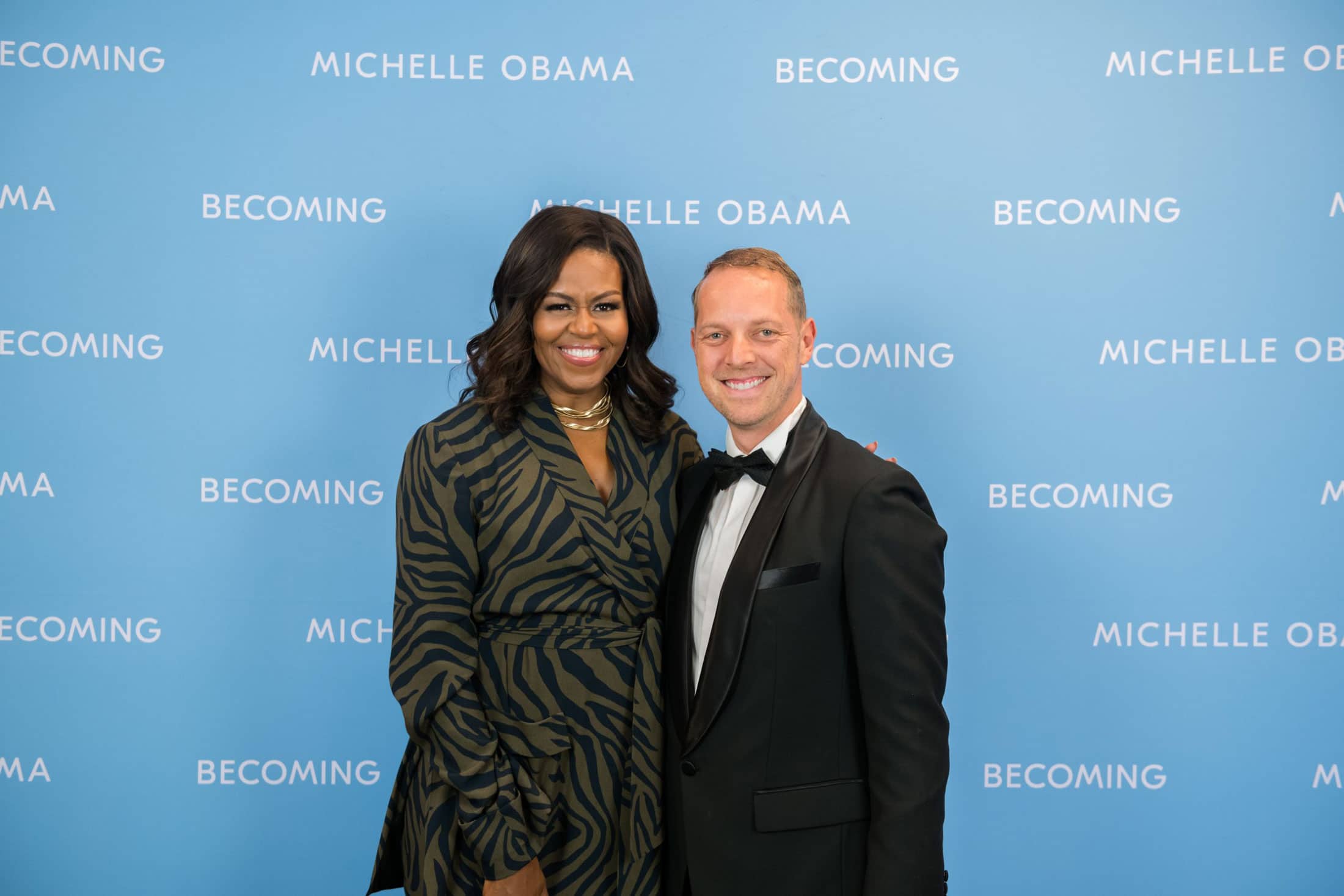 "Your unconventional and intuitive coaching style has always led me in the right direction. Sometimes different than I had imagined, but always very effective and goal-oriented. It did not go according to the rule book or a rigid plan from the drawer. Rather, the plan was oriented and adapted to my current needs and challenges. As a result, you have opened my eyes to new things, often through stories or examples from your life and from encounters. So that I can recognize my true potential, have more clarity, and, by holding up the mirror, I can see which path is the right one for me."
Berthold Metzger* / Board Member World Market Leader  in the field of sanitary (*Name changed)
I AM NORMAN GRÄTER
Who is the I AM GRÄTER 360° Experience for?
For passionate entrepreneurs who have their heart in the right place and for whom people are more important than things
People who love to discover new things, who see life as an adventure, who are optimistic, who love freedom, who are enthusiastic and independent, who are playful and amicable with others
Students of personal development who want to take the next (spiritual) growth step without reading 100 books themselves
For gamechangers who know where their passion lies and who enjoy growth and change
For soulmates who care about regaining control of their lives and who bravely want to live out their uniqueness

Under these conditions you will become part of our community:

You are aware that you alone are the key to any form of change
You know that only your repetition and change of perception will bring you permanent change
You want to have an environment of positive and great thinkers that you don't have in your own surrounding
You come into the community as your true self and not in your role as a boss or entrepreneur …
It is important to you that you can look over the shoulder of someone who is on a similar path to yours

Norman Gräter's intuitive and unique coaching style was rewarded with the "Trainer of the Year" award in 2017.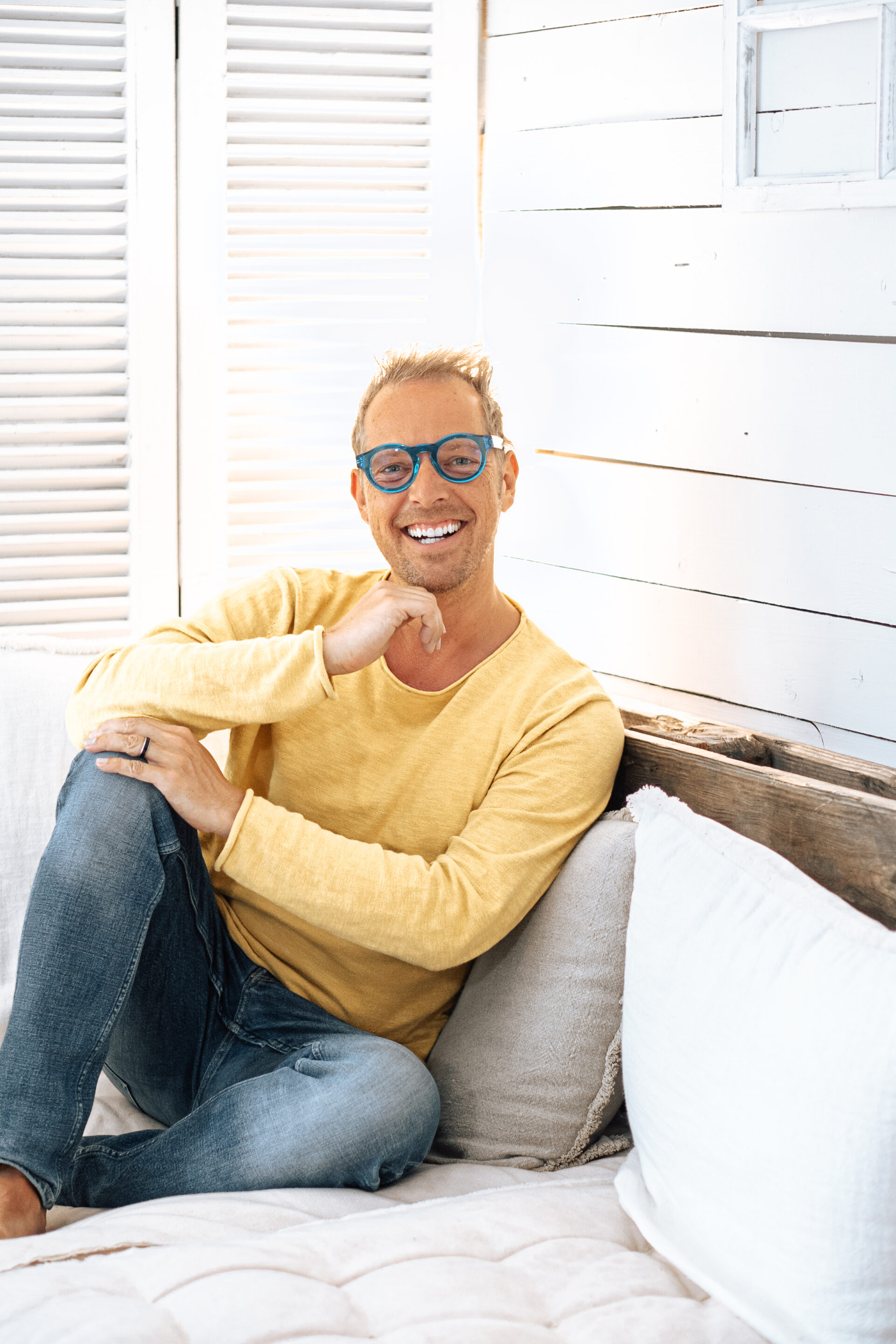 "Have you ever sat by the pool with Norman Gräter? I have. It felt like I had an everyday private conversation. Then I went to my hotel room, and started planning an Instagram post, revising my price structure and calling a business partner that I hadn't spoken for far too long. All three actions bore fruit about four weeks later. They originated from the conversation at the pool. And now imagine that you are not just sitting at the pool with Norman Gräter, but you visit one of his events, listen to one of his lectures or seek direct advice from him. What will happen four weeks later? I think quite a few things. That's why I can recommend Norman Gräter without hesitation!"
Dr. Stephan Gärtner / Lawyer & DSGVO Specialist
Questions?
Call us: Phone: +49 (0)7940 797 05 58